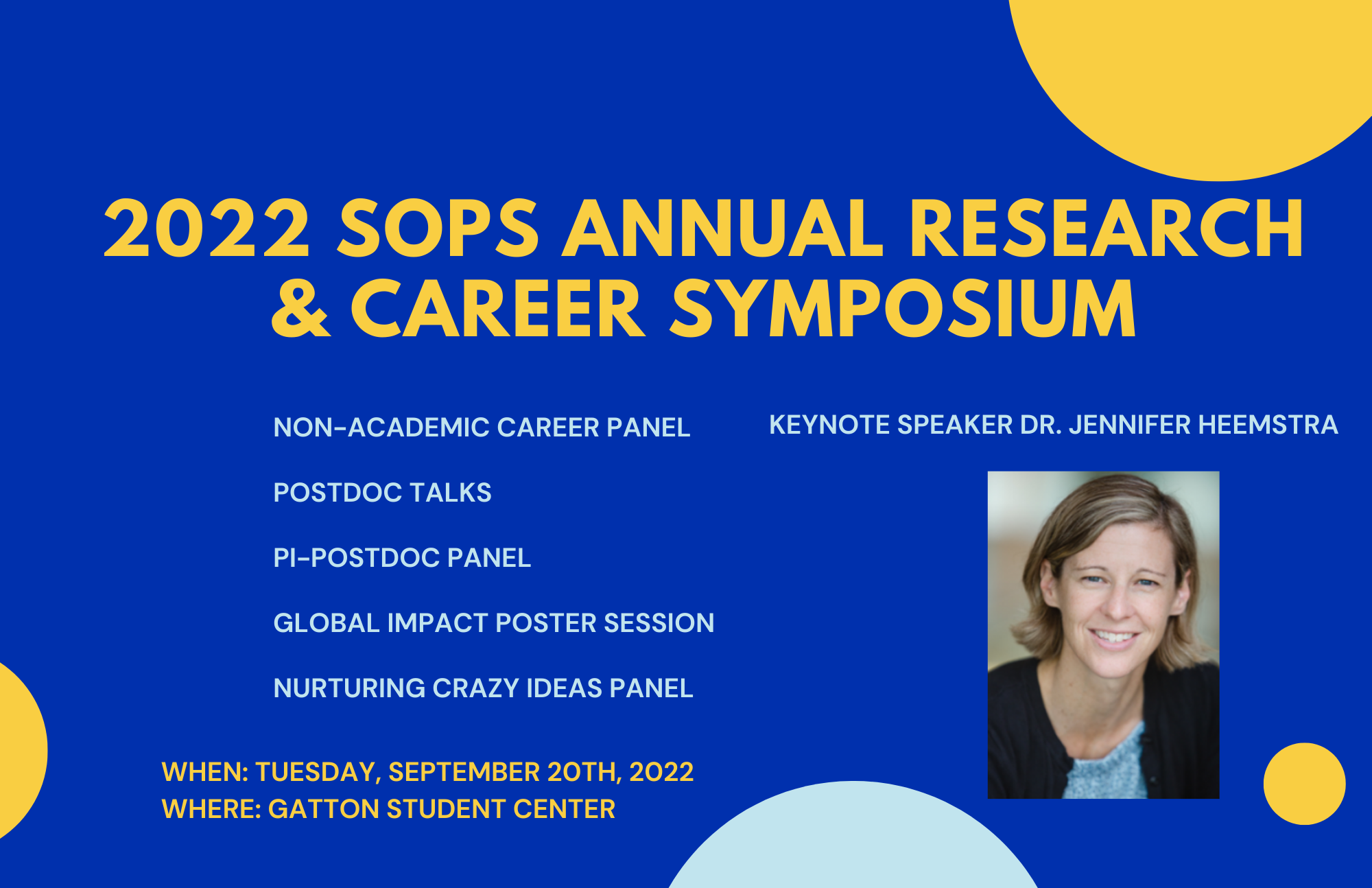 Annual Research & Career Symposium
Registration to attend is now closed. 
The 2022 SOPS Annual Research & Career Symposium will be held on Tuesday, September 20th, 2022. 
The day-long symposium will be held at the Gatton Student Center with postdocs participating in a Postdoc Talk Competition and presenting posters at the Global Impact Poster Session. Additionally, the symposium will host sessions with panels discussing non-academic career options, nurturing research ideas, and improving PI-postdoc relationships. We are also thrilled to announce that this year Dr. Jennifer Heemstra will be our keynote speaker! We encourage all postdocs who have registered to attend what we hope will be a fun and engaging symposium event. To help you plan ahead all relevant symposium dates and deadlines have been outlined below. 
Aug 10 – Registration and abstract submission open 
Aug 26 – Abstract submission closes
Sept 2– Postdoc presenters announced
Sept 14 – Registration to attend closes
Sept 20 – Symposium 
Registration for this event is now closed. If you would like to attend, please contact Joseph Lutz, Director of Postdoctoral Affairs (joseph.lutz@uky.edu).